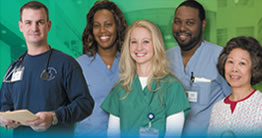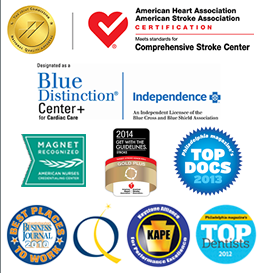 Join our award-winning team
Benefits Overview
Abington Memorial Hospital offers specialty certifications, tuition assistance and continuing education.
Excellent benefits, including medical, dental, sick time, vacation and holiday pay, tuition assistance, discount parking, direct deposit, credit union and more!
On-site childcare available.
Job #2012-1557
Nurse Manager of Surgical Trauma and Neuro ICU
Surgical Trauma Unit
Full-Time - 7:30am-5pm - Varied Days - 40 Hours/Week
Abington Memorial Hospital
1200 Old York Road, Abington, PA 19001
Accountable for the clinical practice of nursing and the delivery of patient care in the clinical unit through the management of human, fiscal and other resources. Achieves, promotes and supports established contemporary evidence-based standards of care and practice. Holds 24-hour accountability and is vested with independent decision-making authority to implement strategies, programs and patient care consistent with the institution and the Department of Nursing's policies, goals and objectives.

REQUIREMENTS:
At least 3 years nursing experience.

1 year supervisory experience with demonstrated leadership and management experience preferred.

BSN required; MSN preferred.

Current, valid PA licensure.

Excellent interpersonal and communication skills.
Abington Memorial Hospital is an equal opportunity employer, and our policy prohibits discrimination in employment because of race, creed, national or ethnic origin, gender, sexual orientation, age, disability, marital status, or veteran status.
Keywords: Career, Employment, Jobs, Opening, Occupation, Compensation, Salary, Hospital, Health Care, Healthcare, Full Time, Temporary, Part Time, Days, Evenings, Nights, Weekends, Shift, Schedule, PRN, Per Diem, Casual, Medical, Clinical, Job Search, Job Description, Job Board, Agency, Job Fair, Physician, Medicine, Listings, Opportunities, Office, Unit, Firm, Web, Website, Abington, Ambler, Bucks County, Central Bucks, Doylestown, Feasterville, Fort Washington, Glenside, Gwynedd, Hatboro, Horsham, Huntingdon Valley, Langhorne, Lansdale, Lower Bucks, Montgomery County, Northeast Philadelphia, PA, North Wales, Oreland, Richboro, Southampton, Trevose, Upper Bucks, Upper Dublin, Warminster, Warrington, Willow Grove, Lead, Leader, Manager, Manage, Supervisor, Supervisory, Coordinator, Coordinate, Director, Med/Surg, Med-Surg, Med Surg, Medical/Surgical, Medical-Surgical, Medical Surgical, OR, Operating Room, Surgery, AORN, Association of Perioperative Registered Nurses, BSN, Bachelor's Degree in Nursing, Preop, Pre-op, Postop, Post-op, Scrub, Registered Nurse, RN, MSN, Master's Degree in Nursing, RNFA, CNOR, Neurology, Neurological, Stroke, Neuroscience, Nerve, Brain, Nervous System, Head, Headache