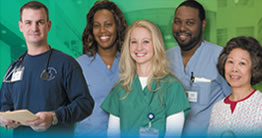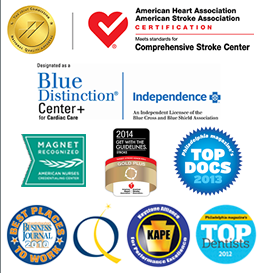 Join our award-winning team
Benefits Overview
Abington Memorial Hospital offers specialty certifications, tuition assistance and continuing education.
Excellent benefits, including medical, dental, sick time, vacation and holiday pay, tuition assistance, discount parking, direct deposit, credit union and more!
On-site childcare available.
Welcome to Abington
Memorial Hospital
Abington Memorial Hospital, a 665-bed, regional referral center and teaching hospital, has been providing comprehensive, high-quality health services for people in Montgomery, Bucks and Philadelphia counties for more than 90 years.
Abington Memorial Hospital (AMH) has a staff of more than 5,500 employees, including more than 2,200+ nurses and a medical staff of over 1,100 physicians. We are also incredibly proud of the more than 1,100 volunteers give their time and talents in support of our mission.
With more than 42,000 inpatient admissions and well over 500,000 outpatient visits annually, we are a major regional referral center for cancer care, cardiac care and a wide range of surgical procedures (including orthopaedic surgery and neurosurgery). In addition, AMH is the only Level-2 trauma center in Montgomery County, with approximately 105,000 visits annually.

These quick links will display all jobs within the specified job category:
Abington Memorial Hospital is an equal opportunity employer, and our policy prohibits discrimination in employment because of race, creed, national or ethnic origin, gender, sexual orientation, age, disability, marital status, or veteran status.
Find a Location
Select a facility for you by clicking on the links below.
Abington Memorial Hospital
Abington Health –
Lansdale Hospital
Abington Health Center –
Schilling Campus
Abington Health Center –
Warminster Campus
Abington Physicians at Montgomeryville